<< | < | 1 | 2 | 3 | > | >>
Page 2 of 3
Trendy Jewelry
Find trendy jewelry and wholesale designer inspired jewelry for women, men and kids http://www.simplytrendyjewelry.com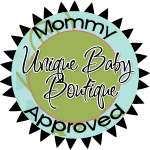 Hypnobirthing, Doula Services on the Gold Coast
As a Doula, I accompany women in labour to help ensure a safe and satisfying birth experience. I draw upon my knowledge and experience to provide emotional support, physical comfort and communication with your health care provider to ensure you have the information needed to make informed decisions in labour.
NewBawn
a baby education company dedicated to the goal of informing and supporting new & expectant parents or grandparents with solutions to their Baby Road Travel requirements.
WAHM Biz Success - Ideas, Tips & Advice for WAHMs

Deezee Designs
Photo Personalised Invitations, Announcements, Greeting Cards and more

EJ Kids
EJ Kids -Handmade in Australia-ChildrensWear Newborn to 10yrs. EJ Girl: EJ Boy: EJ Baby and EJ Accessories

Exquisite Baby
A wide range of mostly handmade products ranging from Fairy Nice Skirts to the best bandana bibs you will ever use.

Funky & cool, Punk rock, baby clothes
Funky Baby clothes for girls & boys, unique gifts, punk rock children's designer clothing & shoes at Lunalei

Jen Biscoe
Description: Beautiful portraits and figurative art by Australian artist - Jen Biscoe. Specialising in children's portraits and capturing Australia's love of the ocean.

Kids Fashion NZ
Kids Fashion Directory is the place to find stylish, designer kids clothing online, for your children. Over 500 online stores, the latest sales, fashion news and a weekly newsletter with giveaways. It's the easiest way to search for children's clothing in NZ and Australia.

Maternity Fashion Directory
A great new site for finding maternity wear, pregnancy clothing, nursing and breastfeeding fashion. Saving you money as they also list all the latest sales

Mummy and Me
Specialising in kids, womens and maternity wear with a difference!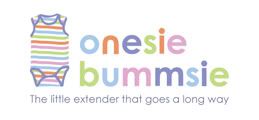 Onesie Bumsie
Bodysuit/Onesie Extenders for Kiwi and Australian kids.
Organic Bugalugs – Organic and Bamboo Baby Clothes
Organic Bugalugs – Organic and Bamboo Baby Clothes, Nappies and More.
Princess Sybella
A baby boutique filled with bows and tutus for your princess !


Silk Playground
Vivid hand-dyed playsilks at affordable prices, and ideas for creative play. Delivery Australia wide.

Styl-Us
Trendy Shoes and Tees for Kids from 2yrs to 6yrs and NOW also Tees for the youth up to 12yrs. Designed on the Gold Coast and proudly supporting 4ASD Kids Chairty with 10% of all profits go to help support children with Autism.