A selection of other Fantastic websites by WAHMs like me
Birth Announcements, Baby Thank You Cards and Photo Invitations

Birthday Tutu
Your source for birthday tutus.

Custom Photo Announcements
Find custom photo announcements at our online stationery store. http://www.simplystatedcreative.com
Halloween Party Invitations
Buy halloween party invitations for kids and adults. http://www.funandsassydesigns.com
Kids Personalized T Shirts
Buy fun and trendy kids personalized t shirts online at: http://www.kidstshirtsrock.com/


Miessence
iessence® products stand in a class of their own as the first comprehensive range of certified organic skin, hair, cosmetic and personal care products on the planet.
Mom and Baby Boutique
Visit our online mom and baby boutique for great gifts. http://www.micahco.com
Organic Baby Boutiques
Organic Baby Products
Buy safe, chemical free organic baby products from http://www.sumboshine.com
Organic Baby Skin Care
Buy organic baby skin care products for newborn babies. http://www.shopluxebaby.com

Personalized Baby Shower Gifts
Buy adorable personalized baby shower gifts for new moms and dads. http://www.poshdiapers.com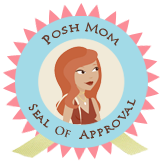 Toddler Girls Clothes
Buy adorable fashion toddler girls clothes at http://www.mybeautifulsophia.com

Top Baby Boutiques